MEET THE TEAM
The Rejuv MedFit Team is comprised of many leaders in the medical, business, and marketing fields.  We are here to share our success stories and learning experiences with you, so that we can accomplish our mission of redefining healthcare worldwide.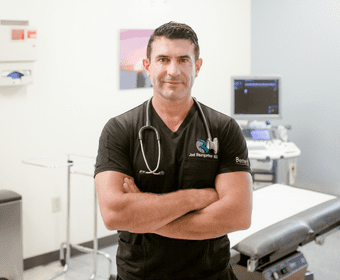 Joel Baumgartner, M.D.
Owner Rejuv Medical & Rejuv MedFit
Learn More
Dr. Joel Baumgartner is a board certified physician with a specialized fellowship in non-surgical orthopedics and sports medicine. He earned his medical degree from the University of North Dakota School of Medicine, and completed his family practice residency at the University of North Dakota. Dr. Baumgartner completed his advanced training in sports medicine with a fellowship in primary care sports medicine at Hennepin County Medical Center. He utilizes the latest in diagnostic and treatment technology to better treat musculoskeletal injury and pain. As an international speaker, he instructs both physicians and those in the medical industry on pain evaluation, diagnosis and the latest treatment options. Dr. Baumgartner has authored a book on Prolotherapy and PRP technique, He is also a contributing author on the subject of pain management for a variety of other popular publications. His family and faith remain his priority.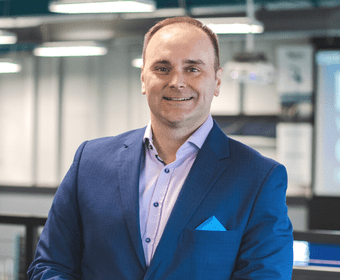 Garrett Ewers
CEO of Rejuv Medical & Rejuv MedFit
Learn More
Garrett Ewers' experience has brought him to the top of Rejuv Medical And Rejuv MedFit. After starting in 2013 as a fitness manager, Garrett has taken on positions in all aspects of both companies and now is the COO and VP of Rejuv Medical and the CEO of Rejuv MedFit. Over the last 22 years, he has been coaching, managing and consulting in many different industries. His diverse background has led him from training high-level, Olympic-caliber athletes to managing North American transportation regions, and consulting with over 90 different companies. Garrett's unique ability has been able to go into a system, learn how it works and optimize its potential. Over the past 9 years, Garrett's focus has been helping to lead Rejuv Medical and Rejuv MedFit to become influencers in the medical community and to help produce the best in patient and client outcomes. In his personal life, Garrett likes to travel to unique destinations, enjoy the outdoors, coach athletes, stay active, and find the best places for charcuterie boards, afternoon tea, and delicious foods.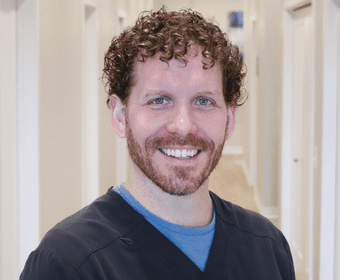 Eric Phillippi, M.D.
Owner of Medical Procedures of WI
Learn More
Dr. Eric Phillippi grew up in the Milwaukee suburb of Menomonee Falls before moving to Madison in 2004 for his education. He has both undergraduate and medical degrees from the University of Wisconsin – Madison, completing his Doctor of Medicine in 2014. He was a resident in Family Medicine at the University of Wisconsin – Madison where he served as Chief Resident for the program from 2016-2017. During his residency, Dr. Phillippi sought out additional training specific to office-based surgical procedures.
Following residency, Dr. Phillippi was an Assistant Clinical Professor in the Department of Family Medicine at the University of Wisconsin. In this role, he provided a wide spectrum of patient care with an emphasis on procedural medicine. He was also involved in medical student instruction and coaching at the UW – School of Medicine and Public Health.
In the fall of 2018, Dr. Phillippi began training under Dr. Richard Owens, founder of Minor Procedures and VeinCarePlus. Dr. Phillippi is honored to be carrying on Dr. Owens' practice under the new name Medical Procedures of Wisconsin following Dr. Owens' retirement in February 2019.
Dr. Phillippi's professional interests include procedural medicine, global health, emergency and urgent care, physician well-being, and medical technology integration.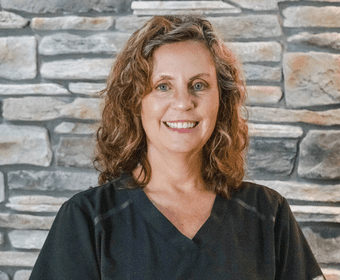 Valerie Carlson, RN, CNP
Functional Medicine Provider
Learn More
Valerie Carlson is a certified nurse practitioner who is interested in improving quality of life for her patients' through functional medicine. Valerie has over two decades of nursing experience, and obtained her Bachelor and Master's degrees of science in nursing at Mankato State University. Valerie has been an active member in her community leading groups such as Campfire Boys and Girls, reading groups for elementary school students, chaperoning youth mission trips to Maine and Arkansas. She also chaperoned youth trips to Long Lake Conservation Center and Wolf Ridge Conservation Center. She participated in the M.S. tram Minnesota, biking 300 miles in 5 days. Valerie Carlson's background includes geriatric nursing, telemetry and ICU RN experience. She spent close to a decade as a nurse practitioner in cardiology, specializing in cholesterol, and primary and secondary cardiovascular prevention. She brings this previous knowledge and experience to Rejuv medical to enrich her functional medicine practice. At Rejuv Valerie Carlson sees patients for hormonal balancing, fatigue, and those who would like to improve their health with weight loss.
Valerie sees patients who struggle primarily with:
• Chronic stress and stress-related health problems
• Fatigue or Lack of Energy
• Muscle and Joint Pain or Weakness
• Blood Sugar Dysregulation
• Osteopenia or Osteoporosis
• Insomnia, sleep disturbances or difficulty waking
• Poor memory or difficulty retaining information
• Irritability or Mood Swings
• Hypertension
• Increased waist-to-hip ratio or abdominal obesity
• Anxiety or depression
• Menstrual Disorders
• Postmenopausal Symptoms
In addition to hormone and adrenal function, she also assists patients with Weight loss Physicals or Prescreening.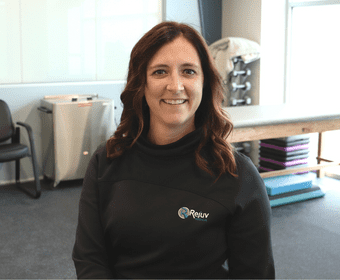 Brittney Braegelmann, PT, DPT, SCS
Physical Therapy Director
Learn More
Brittney received her undergraduate degree from the College of St. Benedict, majoring in Psychology with a Sports Medicine minor. She earned her Doctor of Physical Therapy degree from St. Catherine University. She worked in Duluth, MN after graduation at Essential Health-West Duluth Clinic. After moving to the Twin Cities, she graduated from the Fairview Sports Physical Therapy Residency Program and upon graduation, she treated patients at University Orthopedics Therapy Center in Minneapolis, where she specialized in the Throwing and Next Step Programs. She obtained her Physical Therapy Sports Clinical Specialist Certification in 2013. She has worked at Rejuv Medical in Waite Park, MN since moving back to the St. Cloud area.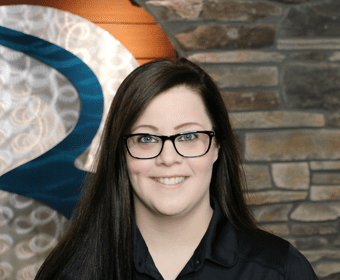 Christine Holzheimer
Special Projects Manager
Learn More
Christine has been with Team Rejuv since 2015.  Her journey at Rejuv Medical began as a Patient Care Coordinator and moved into a Marketing role in 2018.  Since joining the marketing team she has also been involved with Rejuv MedFit and quickly became  vital in planning masterminds, coaching and creating marketing plans and materials for Mastermind Members.
Prior to Rejuv Medical, Christine was the Studio Operations and Marketing Manager for a massage studio where she gained her knowledge in Mindbody and began her marketing passion! She then switched gears and became an Area Sales and Clinic Manager for three Twin Cities Chiropractic Clinics.
With her background in front desk, sales, and marketing, Christine is able to think stategically for best practices putting the patient and business needs in mind.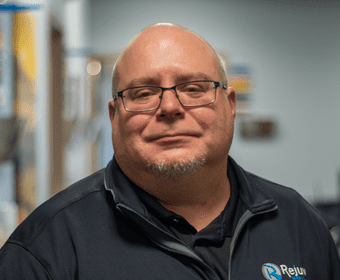 Rick Soder
Human Resources Director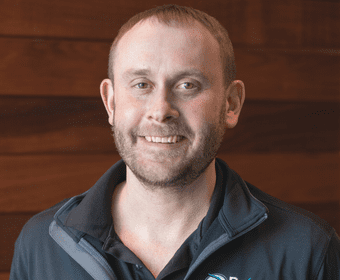 Jason Stover
Sales Manager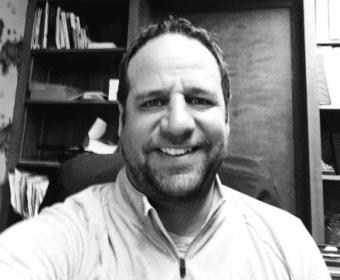 Tim Geyer
Finance Director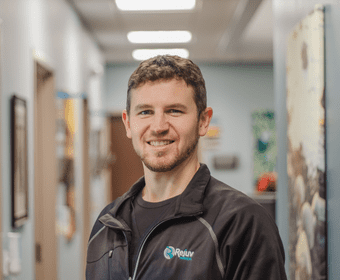 Matthew Janzen, M.D.
Physician at Rejuv Medical
Learn More
Dr. Matthew Janzen is a Physical Medicine and Rehabilitation physician specializing in pain management. Dr. Janzen began his medical journey at the University of Minnesota where he obtained his Bachelor's of Science in Genetics and Neuroscience before he attended the University of Minnesota Medical School where he received his MD. He spent his Intern year after medical school training at Broadlawns Medical Center in Des Moines, Iowa. After his Intern year, he spent the next 3 years completing his Physical Medicine and Rehabilitation residency at Tufts Medical Center in Boston, Massachusetts. Following residency, he completed an Interventional Pain Management fellowship at Deuk Spine Institute in Melbourne, Florida. Dr. Janzen's skills include: pain management, peripheral nerve blocks, joint injections, and all types of therapeutic and diagnostic spinal injections. He believes in taking a patient centered, multidisciplinary approach to optimize patients' health and quality of life. Dr. Janzen is a Minnesota native whose family and friends are what drew him back from the east coast. Dr. Janzen loves all water sports in the summertime, alpine skiing in the winter, and traveling to new places in between.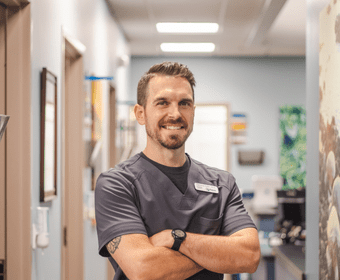 Terrence Keller, PA-C
Physician Assistant at Rejuv Medical
Learn More
Optimizing patient health and functionality through an integrated approach is what really drew Terrence to Rejuv Medical. Originally from North Dakota, Terrence completed Bachelor's degrees in Athletic Training and Exercise Science at Minnesota State University Moorhead. While working for 7 years as an athletic trainer and sports specialist, he pursued a Master's degree in Physician Assistant Studies at Augsburg College in Minneapolis.
He worked the past 5+ years in an acute care setting in Fergus Falls, MN. While enjoying seeing patients in this capacity, he knew there was something missing. With the orthopedic background, he has always kept this field in the back of his mind. "I cannot believe how lucky I was to find an organization at the cutting edge of technology while improving healthcare from its source, the patient." He is looking forward to working with patients to Rejuvenate their health.
Terrence loves spending time with his family. He is married with two children and several pets. They enjoy living life spontaneously to take in all the beauty this world has to offer. He is also a functional fitness enthusiast, learning the capabilities of his body while optimizing his nutrition and workload.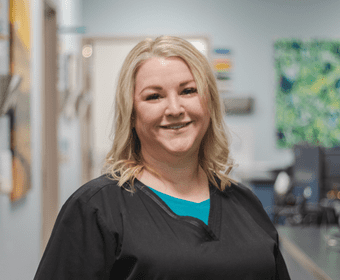 Jamie Jordan
Rejuv Medical Leadership Team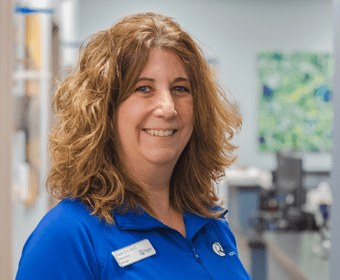 Kate Schlenker-Vance, RHIT
Billing Manager | Rejuv Medical
Address
901 3rd Street, North
Waite Park, MN 56387
Email Us
garrett@mymedfit.com