View Profile
Dr. Joel Baumgartner is a board certified physician with a specialized fellowship in non-surgical orthopedics and sports medicine. He earned his medical degree from the University of North Dakota School of Medicine, and completed his family practice residency at the University of North Dakota. Dr. Baumgartner completed his advanced training in sports medicine with a fellowship in primary care sports medicine at Hennepin County Medical Center. He utilizes the latest in diagnostic and treatment technology to better treat musculoskeletal injury and pain. As an international speaker, he instructs both physicians and those in the medical industry on pain evaluation, diagnosis and the latest treatment options. Dr. Baumgartner has authored a book on Prolotherapy and PRP technique, He is also a contributing author on the subject of pain management for a variety of other popular publications. His family and faith remain his priority. Dr. Baumgartner's favorite name to be called is "Daddy".
View Profile
J.R. Burgess joined the Rejuv Medical Team in September of 2009 to assist with the development of the Weight Loss and Performance Center. Born and raised in Keewatin, Minnesota, J.R. started his career in the medical fitness industry after his successful career as an athlete led him to a passion for personal training. I help get people started on their journey of a healthier lifestyle.  I find what program and time frame would be best for each patient. As the CEO, I hold my staff accountable to seeing success with each patient. I also love to help any patient work through any struggle they may have.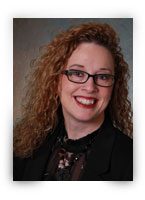 View Profile
Emily joined the team in early 2014 with extensive experiential based systematic approaches to accountability which significantly impacts the patient centered care vision. Today, as COO and Director of HR, Emily oversees the initiatives, policies and goals, facilitating the organization's mission in a streamlined environment. Emily has an exceptional capacity for managing and leading others; scaling up the organization while supporting a dynamic culture. Executing long-term and short-term strategies by implementing judgement, vision, management and leadership. Emily has successfully established objectives through Lean Six Sigma as well as coached with efficiency as a focus – striving for a common goal – WE RESTORE HEALTH!
Garrett Ewers
Chief Integration Officer